The 2017 Rochesterfest Grand Parade
(Note: the parade has moved to a new DAY and TIME!)
This year's parade is SATURDAY, JUNE 24, 2017 at 2pm.

Media sponsor: KTTC / H&I TV
(Parade broadcast live on H&I over-the-air 10.3, Charter 179, Mediacom 113. Replay of parade will air on H&I on Sunday June 25th at noon.)
To apply for an entry in this year's parade, download the application here:
2017 Rochesterfest Parade Entry Application (.doc) (Parade applications must be post-marked by April 14, 2017).
Not all applications are guaranteed a spot in the parade. We usually receive more entries than we have room for.
Parade Route for 2017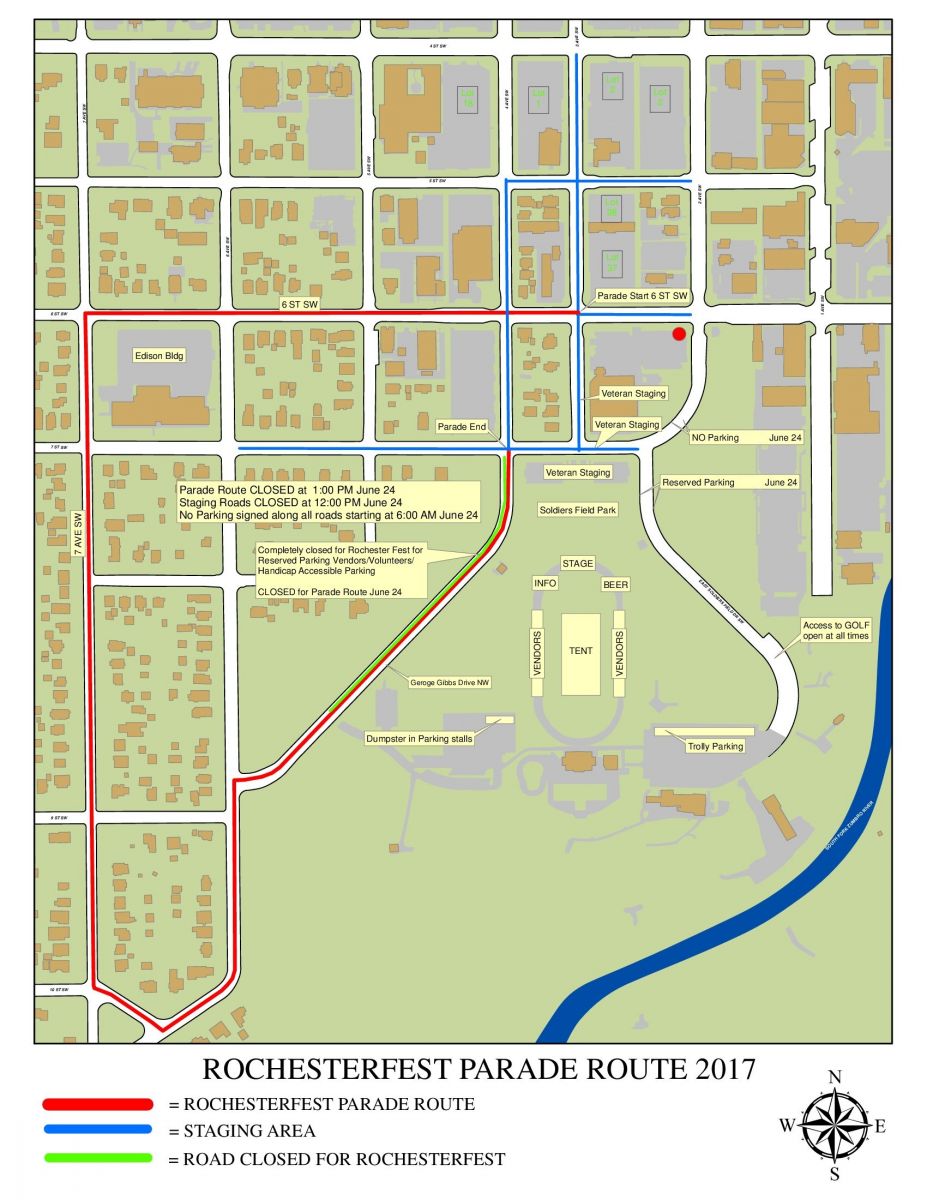 Here's a time-lapse video of 2015's Rochesterfest Grand Parade:
(video courtesy of BanksPhotos)