2018 TREASURE HUNT
The 2018 Treasure Hunt is sponsored by Trade Mart Furniture Center, Whistle Binkies Pubs, and by our wonderful media sponsor ABC 6 News-KAAL TV. Please thank them for their continued support of Rochesterfest!
Revisit this page for updates and visit our Facebook page for more Treasure Hunt fun!
---
The 2018 Rochesterfest Treasure Hunt is currently resting in an undisclosed location, somewhere north of Stewartville, south of Oronoco, east of Byron and west of Chester.
Know the map.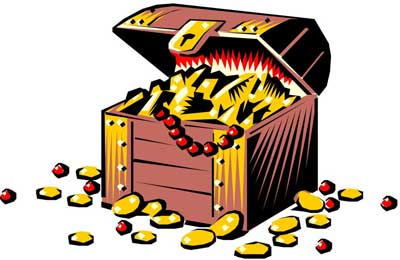 ---
Special thanks to Trade Mart Furniture Center, 3050 7th Street NW Rochester, MN, Whistle Binkies Pubs (North and South) and ABC 6 News for sponsoring the 2018 Rochesterfest Treasure Hunt. Please visit Trade Mart www.TradeMartFurnitureCenter.com, and the Whistle Binkies Pubs website www.WhistleBinkiesPub.com for their Monday hours. Watch ABC 6 News Good Morning for daily clues at approximately 6:30 a.m.
One BONUS CLUE will be available at Trade Mart Furniture Center on Saturday, June 16 at store open (10 a.m.), and one additional BONUS CLUE will be available at BOTH Whistle Binkies Pubs on Monday, June 18th at pub opening (11:00 a.m.)
FOLLOW THE RULES AS WELL AS THE CLUES.
This year's treasure is a special acrylic medallion, hidden somewhere in the city of Rochester and on public property (but not on a golf course or cemetery) and NEVER on private property that might appear open to the public. You will absolutely know if you find it! Once found, it must be exchanged for its bounty.
Search, but please don't destroy the natural beauty of Rochester or the Treasure hiding place! Each day's clue will bring you closer to the treasure's location, and it will be evident once found!
All text and clues copyright ©2018 Rochesterfest and may be used in broadcast and print. All online rights are exclusive to Rochesterfest, go ahead and link to this page! Online clues will be found only at www.rochesterfest.com (unless express permission granted.)
Where, oh where would a Treasure hide? We have a pretty good idea where it has been hidden in past years, but where will is surface in 2018? We've also found some terrific motivation from other area Treasure Hunts. Want to see what we see? Visit the Pioneer Press Treasure Hunt or Red Wing's River City Days to see if it helps. (Probably not.)
Below is an image of what you seek, courtesy of ABC 6 News.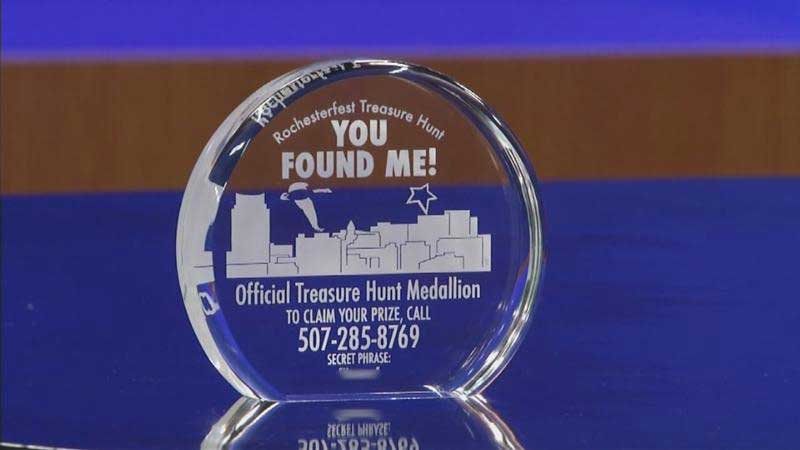 ---
Explore the complete history of the Rochesterfest Treasure Hunt! Good hunting!