2017 TREASURE HUNT - TREASURE FOUND THURSDAY!
The 2017 Treasure Hunt is sponsored by Trade Mart Furniture Center, Whistle Binkies Pubs, and by our wonderful media sponsor ABC 6 News-KAAL TV. Please thank them for their continued support of Rochesterfest!
Revisit this page for updates and visit our Facebook page for more Treasure Hunt fun!
---
The 2017 Rochesterfest Treasure was found Thursday morning in Southern Woods Park, at 11th Avenue and 48th Street SW. Full explanation of the clues listed below. We are grateful for our wonderful sponsors Trade Mart Furniture Center, Whistle Binkies Pubs, and ABC 6 News for their continued support, and we thank everyone who participated in the search. Please revisit this page for details.
Clues, and their explanations:
CLUE #6 (Thursday):
The ladies are south of the southern and trees.
("Leslie," "Ashley," and "Wendy" Lanes are south of Southern Woods Park and Willow Creek.)
My spot near a field and a small person tease.
(Near the soccer field and playground equipment.)
The trail it branches near the weeping one's name.
(At the intersection of the trail, near the playground; "weeping" willow.)
A wonderful view of this spherical game.
(This could mean either the soccer field or the golf course.)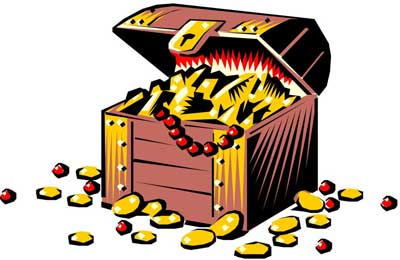 BONUS CLUE #3 (At sponsor ABC 6 News - Wednesday):
Not on a course but almost in this club.
(As the rules of the Treasure Hunt state, the Treasure is never on a golf course. Southern Woods Park is "almost" in Willow Creek Golf Course.)
The searchers have milled about past the shrub.
(Mills Fleet Farm is near Southern Woods Park.)
Companionless conifer one-too-far south of the stub.
(Lone Pine Drive is just south of Southern Hills Park, which is one park south of Southern Woods Park. The parking lot at Southern Woods Park is somewhat of a "stub.")
CLUE #5 (Wednesday):
'Tween the plug and the pool is my camouflaged focus.
("Commercial Drive" is immediately east of the park, and a commercial is also known as a "plug." Willow Creek Reservoir is a very large pool of water.)
Safely away from the avion's locus.
(This meant that the park was near, but safely way from the airport location.)
South of untouchable, the hebdomadal count,
(The number "52" is an "untouchable" number, a mathematical term. "Hebdomadal" refers to something that occurs weekly, and there are 52 weeks in a year. So…south of US 52.)
East of the yo, and the lowest amount.
(In the Vegas game craps, the "yo" is eleven. Southern Woods Park is bounded by 11th Avenue. The game of golf is won by the person with the lowest score, the "lowest amount.")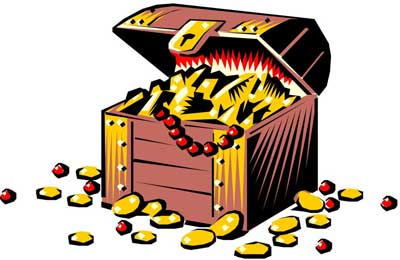 CLUE #4 (Tuesday):
Defined by the picturesque, but not as I've been.
("Picturesque" refers to Scenic View Drive, a western edge of the Willow Creek area. "… not as I've been" meant that if a searcher reviewed all previous Treasure locations from the Google Map link, this year's location is the furthest south it has been.)
Remember me once though almost six score you've seen.
("Remember the Maine" was a phrase from almost 120 years, or six-score, years ago. Across the highway from Southern Woods Park is Maine Avenue. "…almost six score" could also mean 117, the county road near the park.)
Not far enough? It was spelled out foregoing.
("Fore" indicates golf, and "spelled out foregoing" means that in the previous clue, Monday's, the anagram spelled out the actual park name.)
These digits and letters hold direction worth going.
(This alludes to the "44" and letters in the anagram.)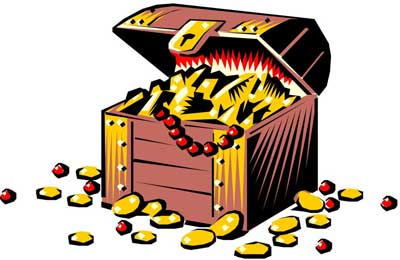 BONUS CLUE #2 (At sponsor Whistle Binkies Pubs - Monday):
The sallow expression may sour a man.
("Sallow" can mean "…of a person's face or complexion; of an unhealthy yellow or pale brown color," and is also another name for willow.)
You're close, but not really, this game is at hand.
(Golf is a game using hands to hold the club.)
It's the side or the flank you have chosen so grand.
(The "grand" is the $1,000 prize, and the "side or the flank" refers to the south side of Rochester.)
CLUE #3 (Monday):
Alone or with friends in this place where I squat.
Can the poshest workaround find a path 2 the spot?
(The term "poshest workaround" is an anagram. Reassemble the letters to form, "Southern Woods Park.")
Y are u eager for clues at sunrise?
(Possibly an attempt to throw searchers off, perhaps to the area of Gordon W. Yeager State Wildlife Management Area. However, many searchers were certainly eager for early morning clues!)
The view offers pastime when seeking this prize.
(The park is across the street from Willow Creek Golf Course, golf is a pastime of many.)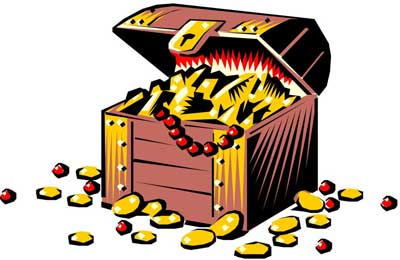 CLUE #2 (Sunday):
A walk in the park, but which park would we choose?
Complex it is not, but this side you won't lose.
(Some may take the 2nd and 3rd bonus clues, "sour a man" and "Y are u eager" as near the Faud Mansour Sports Complex, and this clue simply tells you this would not be the right interpretation. It would tell you that "this side" means the south side of the city.)
The bruin and mead point the path to my cache.
("Bruin," or bear, points to Bear Creek Park, and "Mead" can mean "meadow," which pointed to Meadow Park. A line drawn from the former to the latter points almost to Southern Woods Park.)
Forty-four south gets you close in the dash.
(The Treasure was located in south Rochester, at approximate coordinate 43'57"N, south of 44'N.)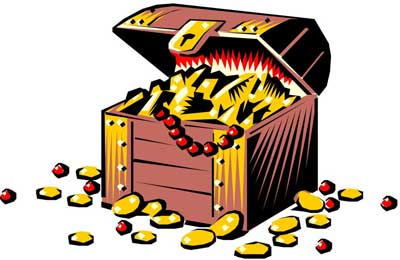 BONUS CLUE #1 (At sponsor Trade Mart Furniture Center - Saturday):
Where would constituents seem so not out of place?
(A stretch, but Willow Creek Golf Club is made up of members who are "constituents" of that organization.)
I'm nearer the top at the bottom and space.
("… at the bottom and space" indicates southernmost, and north of the airport)
Our votes would be trailing and bourn with little trace.
("Trailing" indicates a trail; a "bourn" is a "small stream, especially one that flows intermittently or seasonally.")
CLUE #1 (Saturday):
Thirty-five years of cool summer fun!
Thirty-five steps to this Treasure, well done.
(Simply a nod to the 2017 Rochesterfest theme.)
Eye-level, waist-high or below for my attitude?
("…below" is where the Treasure was found, on the ground. "Attitude" could relate to flying, planes and the airport area.)
Follow each clue to exhibit my latitude.
("…latitude" gives a hint for a future clue (Sunday), "Forty-four south," which is the latitude transecting Rochester.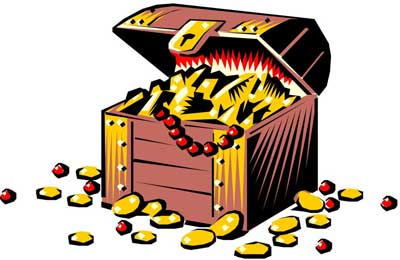 ---
Special thanks to Trade Mart Furniture Center, 3050 7th Street NW Rochester, MN, Whistle Binkies Pubs (North and South) and ABC 6 News for sponsoring the 2017 Rochesterfest Treasure Hunt. Please visit Trade Mart www.TradeMartFurnitureCenter.com, and the Whistle Binkies Pubs website www.WhistleBinkiesPub.com for their Monday hours. Watch ABC 6 News Good Morning for daily clues at approximately 6:30 a.m.
One BONUS CLUE will be available at Trade Mart Furniture Center on Saturday, June 17 at store open (10 a.m.), and one additional BONUS CLUE will be available at BOTH Whistle Binkies Pubs on Monday, June 19th at pub opening (11:00 a.m.)
FOLLOW THE RULES AS WELL AS THE CLUES.
This year's treasure is a special acrylic medallion, hidden somewhere in the city of Rochester and on public property (but not on a golf course or cemetery) and NEVER on private property that might appear open to the public. You will absolutely know if you find it! Once found, it must be exchanged for its bounty.
Search, but please don't destroy the natural beauty of Rochester or the Treasure hiding place! Each day's clue will bring you closer to the treasure's location, and it will be evident once found!
All text and clues copyright ©2017 Rochesterfest and may be used in broadcast and print. All online rights are exclusive to Rochesterfest, go ahead and link to this page! Online clues will be found only at www.rochesterfest.com (unless express permission granted.)
Where, oh where would a Treasure hide? We have a pretty good idea where it has been hidden in past years, but where will is surface in 2017? We've also found some terrific motivation from other area Treasure Hunts. Want to see what we see? Visit the Pioneer Press Treasure Hunt or Red Wing's River City Days to see if it helps. (Probably not.)
Below is an image of what you seek, courtesy of ABC 6 News.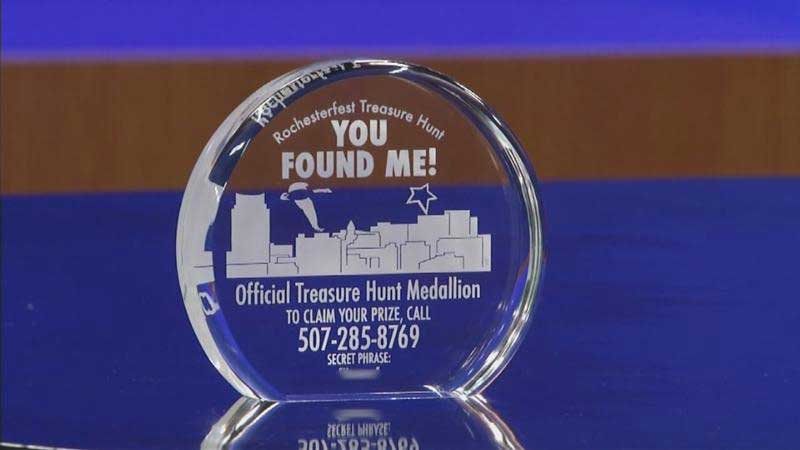 ---
Explore the complete history of the Rochesterfest Treasure Hunt! Good hunting!